Bureau Postjesweg Presents
14.09.2019
Around metro station Postjesweg Amsterdam
NL
14 september organiseert Bureau Postjesweg een tuinexpeditie als onderdeel van 24H Nieuw-West. Wandelend langs groene tussenruimten staan we stil bij veranderingen in het stadsgroen in Nieuw-West. Van de modernistische patio's van stadsklooster La Verna en de collectieve tuinen van Van Eesteren tot het toekomstige Spoorpark. Van de wilde tuin van Thomasvaer waar de natuur haar gang gaat, tot de moestuinen in Pieternel op het voormalige waterzuiveringscomplex. Onderweg verrast kunstenaar Lyuba Matyunina met performance elementen uit haar project 'I am a Tool of Gentrification'.
Een vervolg op de tuinexpeditie van afgelopen voorjaar met een kleine groep buren en kunstenaars. Bij een van hen schoven wij aan voor 'Enten' van kunstenaar Erik Hagoort, een gesprek waarin iedere gedachte schrijvend werd uitgesproken. Gidsen van de expeditie zijn Bureau Postjesweg curatoren Heidi Vogels en Iris Dik. Als onderdeel van 'GardenCollectives': programma's en ontmoetingen in de groene tussenruimtes rond Bureau Postjesweg en 'Ringsporen' verkenningen van de transformatie in de 'Ringspoorzone'. Dit is het gebied ten westen van de Ring A10 en het vertrekpunt van de Bureau Postjesweg programmering, met de beeldende kunst als lens.
EN
September 14 Bureau Postjesweg organizes a garden expedition as part of 24H Nieuw-West. Walking along green spaces, we will reflect on the changes in New West. From the modernist patio of city monastery La Verna and the collective gardens of Van Eesteren to the future Spoorpark. From the wild garden of Thomasvaer where nature takes its course, to the vegetable gardens in Pieternel on the former water treatment complex. On route artist Lyuba Matyunina surprises with performance elements from her project 'I am a Tool of Gentrification'.
A follow-up to last spring's garden expedition with a small group of neighbours and artists. Here we took part in 'Grafting' by artist Erik Hagoort, a conversation in which every thought was expressed through writing. Guides of the upcoming expedition are Bureau Postjesweg curators Heidi Vogels and Iris Dik. Part of 'GardenCollectives': programs and encounters in the green spaces around Bureau Postjesweg, and 'Ringsporen', exploring the transformation in the 'Ringspoorzone'. This is the area west of the A10 ring road and the starting point of the Postjesweg programming, with the visual arts as a lens.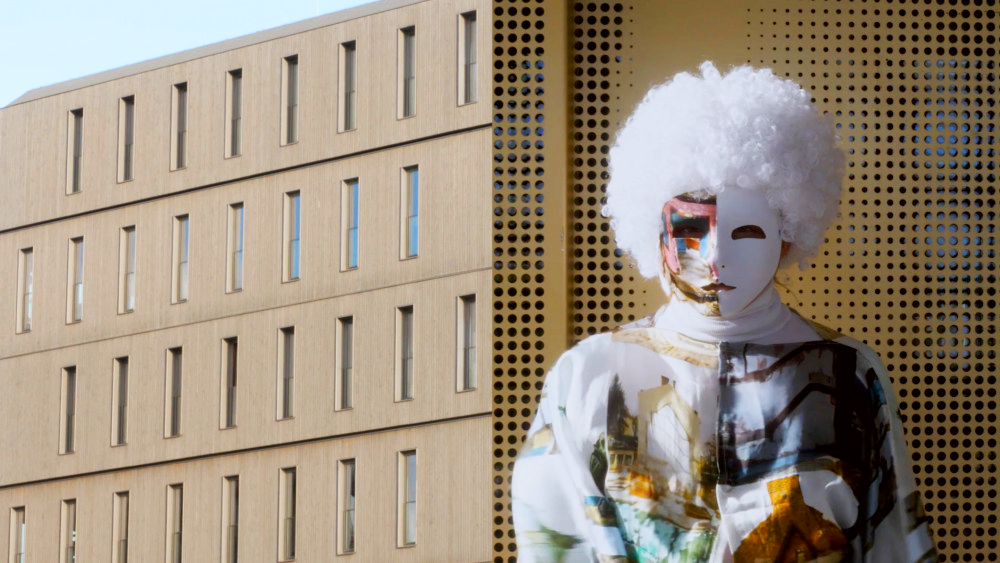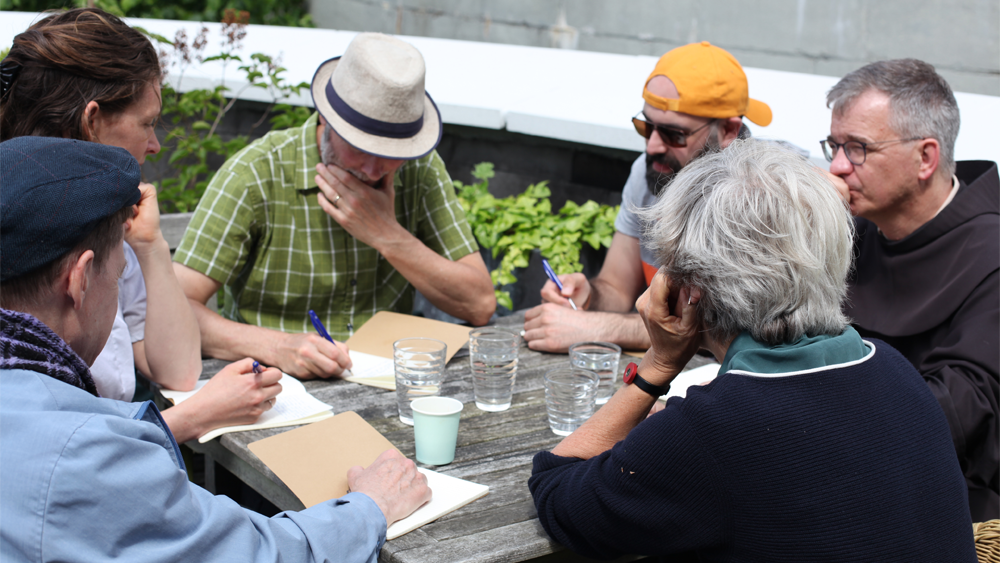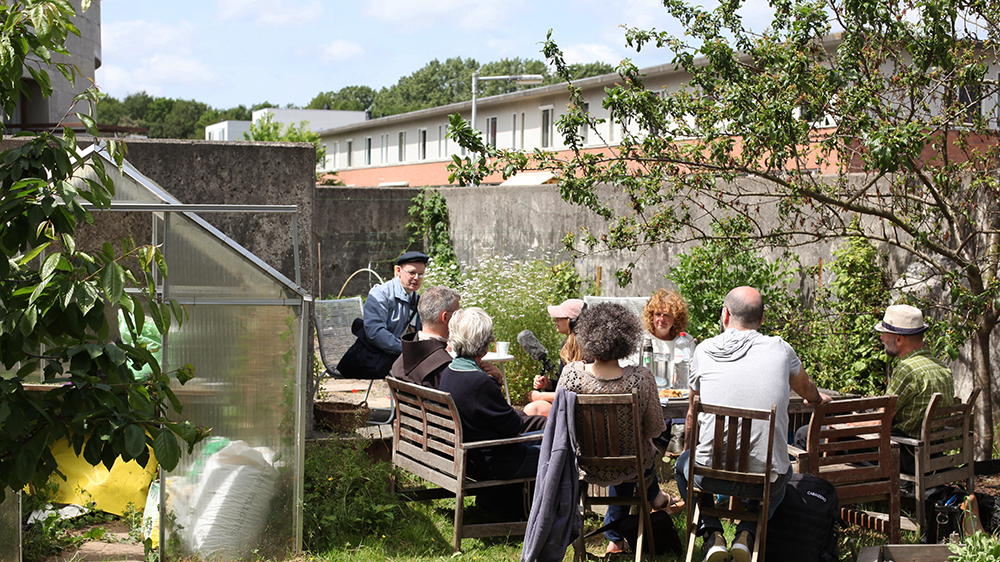 Program SAT. 14.09
13:00 – 16:00
Guided walk along private and public green. With performative interventions by Lyuba Matyunina.
Location: Starting from the bridge near Metro Postjesweg and the New West Construction site (future Bureau Postjesweg location).
17:00 – 18:30
Presentation by Lyuba Matyunina and meeting with team Bureau Postjesweg.
Location: north east side of the New West construction site, Jan Tooropstraat 73 (marked with flags by Holger Nickisch).
BP.
New West Building, Future Bureau Postjesweg location
1a.
Starting point, 13:00
1b.
Gathering point, 17:00
2.
Thomasvaer Garden, Tretjakovlaan
3.
Pieternel Garden, Tretjakovlaan
4.
Spoorpark, along the water between Postjesweg and Jan Evertsenstraat
5.
La Verna Gardens, Derkinderenstraat
6a.
Van Eesteren Collective Gardens, Jan Tooropstraat
6b.
Van Eesteren Collective Gardens, Wijnand Nuijenstraat
6c.
Van Eesteren Collective Gardens, Willy Sluiterstraat
8.
Flink Wasteland Garden, Jan Tooropstraat
Open in Google Maps